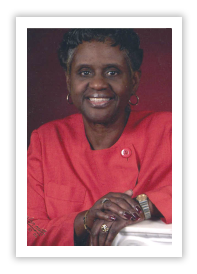 Daisy A. Hobgood
Consultant
Ms.Hobgood is a nationally recognized Structured Settlement expert who joined J. Hadus & Associates, Inc, in 1992. Her background includes serving as Corporate Director of Installation Services for Meidlinger & Associates, Inc. in Louisville, Kentucky from 1973-1979. As such, she was responsible for writing summary plan descriptions for pension and profit-sharing plans, and supervised a staff of over 25 people in several locations around the country.
From 1979 to 1992, she served as Vice President for Retail Annuity Administration at Capital Holding Corporation in Louisville. In this capacity, she wrote annuity policies and dealt with state insurance departments in obtaining approval for new policies, along with providing administrative management to a staff of over 100.
Daisy is a native of New Mexico with a Bachelors Degree in business administration from New Mexico State University. She has been married to her husband James since 1971 and they have one grown daughter.
Her community involvement includes serving on the Board of Directors of the Louisville Urban League and active church community service participation. Additionally, she is a member of the National Structured Settlement Trade Association.
Along with a practice in personal/physical injury cases, Daisy has developed significant expertise in all areas of employment litigation including age and sex discrimination, buy-outs and wrongful termination. With a reputation for incredible attention to detail, she ensures that all documents are submitted timely throughout the process. Her record for completing a case and getting the policy issued is perhaps unmatched in the industry.
She is equally at home dealing with claimants, attorneys and claims professionals, and her insider's knowledge of court settlements and annuity policies, along with many years experience in the insurance industry, combine to make her an invaluable resource in the Structured Settlement process.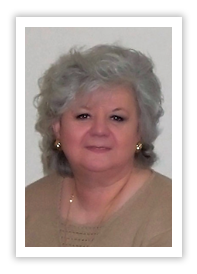 Glenda Baldwin
Consultant
Glenda Baldwin is in charge of the Birmingham, Alabama office with almost 38 years of claims and structured settlement experience, with more than 25 of those in the structured settlement industry. She is responsible for developing structured settlement packages and the administration of cases. In addition, Glenda provides direct assistance in a variety of claims such as general tort liability, medical malpractice and workers' compensation. She meets directly with the plaintiffs as needed to assist in designing a structured settlement package best suited for their needs. She also assists with mediation and finalizes settlement documents.
Her insurance career began in 1970 with an all-lines agency in Huntsville, Alabama. Then, she spent eight and a half years with Crawford & Company as a claims service representative handling tort liability and workers' compensation claims. Prior to joining the structured settlement industry, she was an adjuster specializing in liability with a private insurance company in Birmingham.